Yes, I had FINALLY gotten sick and tired of my long locks (have had them since I was 17!!) and so decided to take the brave step of going short again. What do y'all reckon then?? Change for the better? ;)
Oh and of course, there is the glasses too hehe ;P For those of youse who don't already know, I got 'em in Vietnam...coz they're waaaay cheaper there than if I were to have gotten them here in Auckland. Eddie's pretty stoked about them; he has a thing with girls and glasses, y'see ;)
Anyways...
Eddie and I were having coffee at Starks this afternoon and you guys have gotta take a look at my Mocha, ain't it pretty???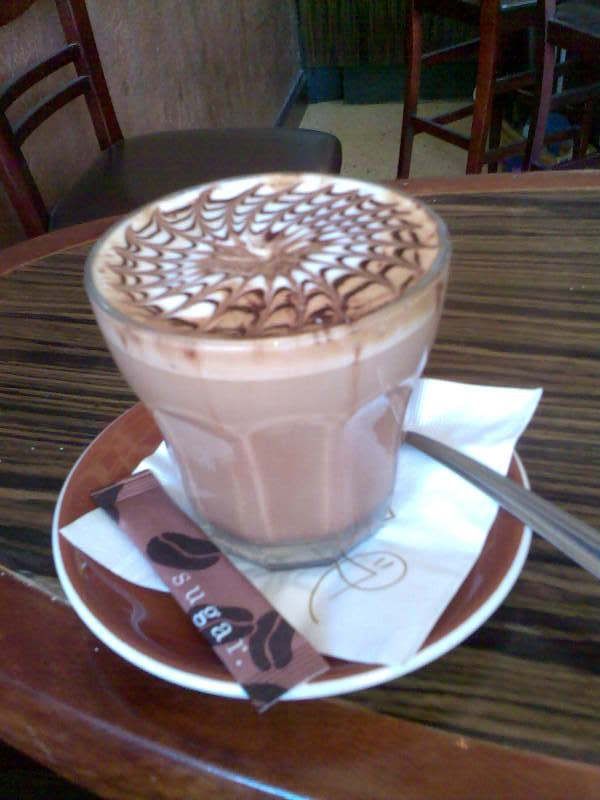 I almost didn't have the heart to drink it :P But then, who was I kidding, it's COFFEE!!!
And yes, I am very easily amused. This is why I love having a pxt phone :D
Well that's it from me for now, 'til my next entry, youse all take care and have a good weekend yeah?!